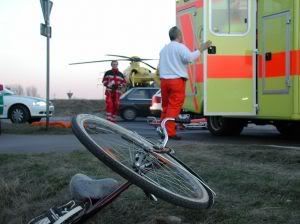 Being forced to sue your neighbor is a miserable experience for all parties involved. It is not something any sane person looks forward to and it is best to avoid such instances at all costs. But, what do you do when your neighbor is responsible for causing serious bodily harm to you or a loved one? What if they are refusing to take responsibility and do the right thing?
At this point, you need a personal injury lawyer who can sue your neighbor and force them to do what's right. A personal injury lawyer is able to sue your neighbor once they are able to look over the facts of your case and ascertain your neighbor's level of wrongdoing. A few common situations pop up from time to time that necessitate suing a neighbor.
There are a variety of neighbor nuisances that can cause severe injury. Perhaps they refuse to park their vehicles on their own property. One day, you trip and fall over one and sustain an injury. They may feel that your injury was caused by your own clumsiness and refuse to pay your medical bills. That's when it's time to call a personal injury lawyer.
However, the number one cause of legal strife between neighbors is the behavior of their pets. Pet owners are typically reticent to take responsibility for their actions, out of fear that admitting that their pet caused an injury will lead to them being put to sleep. While this is a rational concern, it does not preclude someone from paying their neighbor's medical bills.
All damages, including emotional, must be included and factored into any settlement between neighbors. Some neighbors allow themselves to believe that their close proximity to the person will keep them out of trouble. However, a personal injury lawyer is called because of their objectivity. They can help to solve the dispute, and in some cases, preserve the relationship between neighbors.
When deciding on the settlement amount, it is important to keep a few key factors in mind. Any medical bills resulting from your injuries will form the backbone of your settlement. In the case of a dog bite, this can include stitches used to repair the wound, in addition to any necessary shots to ward off the onset of diseases, such as rabies. Any lost wages must also be included.
No one wakes up one day and decides that they want to sue their neighbor. But, there are certain situations that arise and leave a person no choice. Luckily, a personal injury lawyer can help you with this process and provide the aid you need. If you are forced into a situation that necessitates legal action against your neighbor, call a lawyer as soon as possible and let them handle it.